Being a digital nomad is the dream of many wanderlusters across the globe. Whilst it has pros that far outweigh the cons, with freedom to roam wherever you wish and work on what you feel passionately about, this also means that you have to be self motivated and organised.
I've put together this short guide on the key aspects of life and work as a digital nomad with a few resources and tips to help you get organised and move seamlessly from place to place without fretting.
Work
Time Zones
A crucial aspect for many digital nomads is managing your clients, workload and deadlines across several different time zones.
Time zone resources such as www.timeanddate.com and www.tmzns.com can help you quickly determine the time differences between you and your clients so that you won't miss a deadline or a meeting.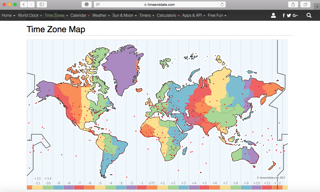 Scheduling skype meetings
Using a website such as www.calendly.com will help you organise your Skype meetings between clients effortlessly. Simply set up an account and send your client your personal Calendly link so that they can request meeting slots with you and you can effectively prioritise them on your dashboard.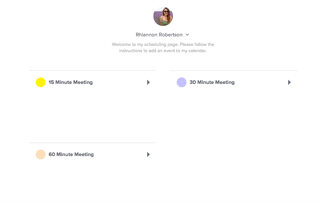 Time tracking & Invoicing
There are a plethora of options when it comes to time tracking websites and invoicing tools but I personally prefer using www.getharvest.com which even on the free account, allows you to do both and is very user friendly.
Project management
Again, there are a wealth of websites to choose from but if you're looking for something simple to use and effective then I would highly recommend www.trello.com
Tello is particularly great if you are working in a team, and makes it easy to delegate and view everyone's work with it's easy to use "card" system.
On the go
 The first things I do in a new country is get a local tourist sim card so that I can access the internet whilst on the go and manage my groups when I am out and about without wifi.
In most countries the 3g is good enough for me to get on facebook and manage groups if I am in a moving vehicle, out sightseeing, sometimes even in the mountains or swimming under waterfalls or by a river!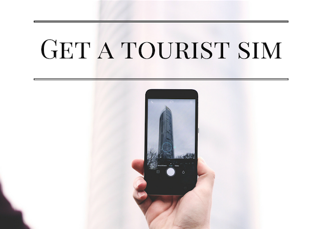 Personal Life
Jet lag
Jet lag can have a negative effect on your mental clarity and thus your work, when you're a busy freelancer this is far from ideal.
The key is to stay hydrated by drinking plenty of water, or if available coconut water as this hydrates you faster than H2O. Avoid coffee, energy drinks/fizzy drinks and processed sugar and anything high in salt.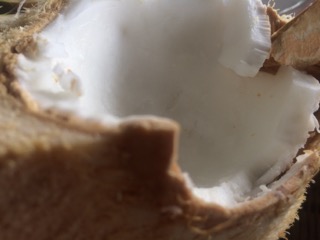 Try and sync your sleep pattern and meals as quickly as you can to local time. Try and get good, healthy nourishing meals – not things like cereal for breakfast; lots of fruit and vegetables, nuts and seeds etc.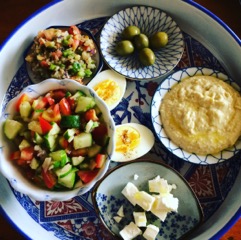 Accommodation
Long stays = discount.
Nearly everywhere you go, if you stay for over a week or two you can usually negotiate a long stay discount, all you have to do is ask!
Work space
Scout out places with good wifi that are well lit, not too noisy and ideally provide refreshments so you can set up camp with your laptop for a few hours with few distractions.
[You can check other articles we've published about co-working spaces! Click here to read about Hong-Kong]
Personal organisation
Organise your desktop, curate photographs you will potentially use as well as make lists of conversations and interactions to build engagement into easily accessible folders on your desktop.
Invest time in personal branding and social media presence, if you feel you do not have time, then schedule photographs, quotes, questions, articles etc. via tools such as Hootsuite or Buffer.
When you get time, make a bomb ass portfolio on www.canva.com and attach one or two examples of your best work so that you're ready to fire off applications at a moments notice without spending a painstaking amount of time looking for an example of your writing and noting down your experience with each application.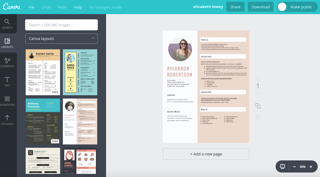 Read this post by Mel Candea and discover 50+ FREE resources and tools for frazzled freelancers!
Rhiannon is a freelance writer, content creator, copywriter and social media manager. She is currently in her 7th month of backpacking around Asia and nearing the end of her motorbike journey from South to North Vietnam. Originally from England but still searching for the country where she feels "at home", she is a lover of adventure, budget exploring, red lipstick and whiskey on the rocks.