Taking care of your feet is important, especially when traveling. Without the right shoes, your feet could tire quickly or blister. If your shoes aren't appropriate for the weather conditions, you could find yourself walking with wet or cold feet all day or overheating in hot climates.
If there is one thing you need to consider when figuring out what shoes to bring along for your trip, it's practicality. Ideally, your shoes should be lightweight, comfortable, and appropriate for a variety of occasions as well as the expected weather conditions. That way, you aren't stuck lugging around a half-dozen pairs in your luggage or car.
Luckily, there are plenty of flexible options that can work incredibly well in a range of situations. If you want to find the best shoes for traveling, here are the categories that deserve your attention.
CrossFit Shoes
While CrossFit shoes fall into the larger sneaker category, they offer many benefits that you won't find in every running, walking, or another shoe that is oriented to a specific activity. CrossFit is incredibly demanding and requires a ton of movement, and just going forward (like you do when you run or walk).
CrossFit shoes are durable, flexible, and comfortable. Plus, they provide lateral support to prevent ankle rolls and promote better balance. They also aren't particularly heavy, making them suitable for carrying in a suitcase or simply wearing on a plane or in the car.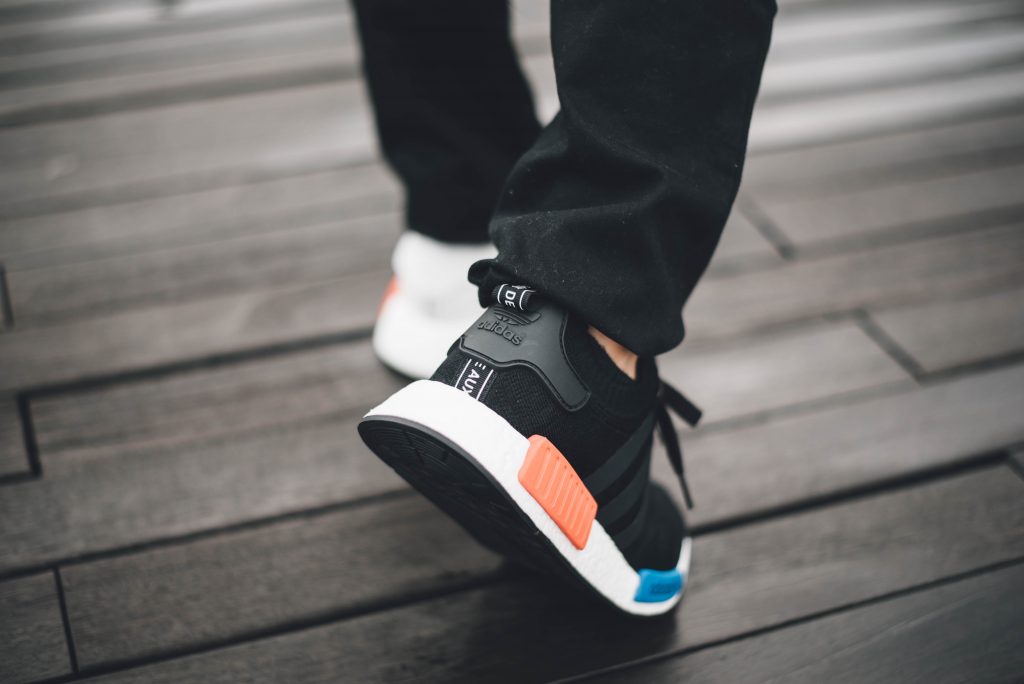 Sport Sandals
If you are heading to a warm climate and need shoes that breath, sport sandals are a great option. Often, the sole is thicker than in a traditional flip-flop or fashion sandal, giving you more cushion. Plus, many sport sandals have a decent amount of tread, giving you extra grip when you walk.
Additionally, sport sandals tend to have several straps that keep the shoes in place. Your foot won't slide around when you walk, which can make them safer than sandals without straps around the ankle. Many are even waterproof, so the occasional splash or puddle won't hurt the material.
Hiking Boots
If you plan to head off into the wilderness or might encounter a lot of rain at your destination, waterproof hiking boots might belong on your must-have list. While hiking boots can be heavy, they usually offer superior traction and a substantial amount of ankle support, something that may be essential on dirt trails or when heading off-trail.
By opting for waterproof options, you can meander across streams and walk through puddles without a second thought. Just keep in mind that waterproof hiking boots don't always breath very well, so bring extra socks along in case the ones you are wearing get damp.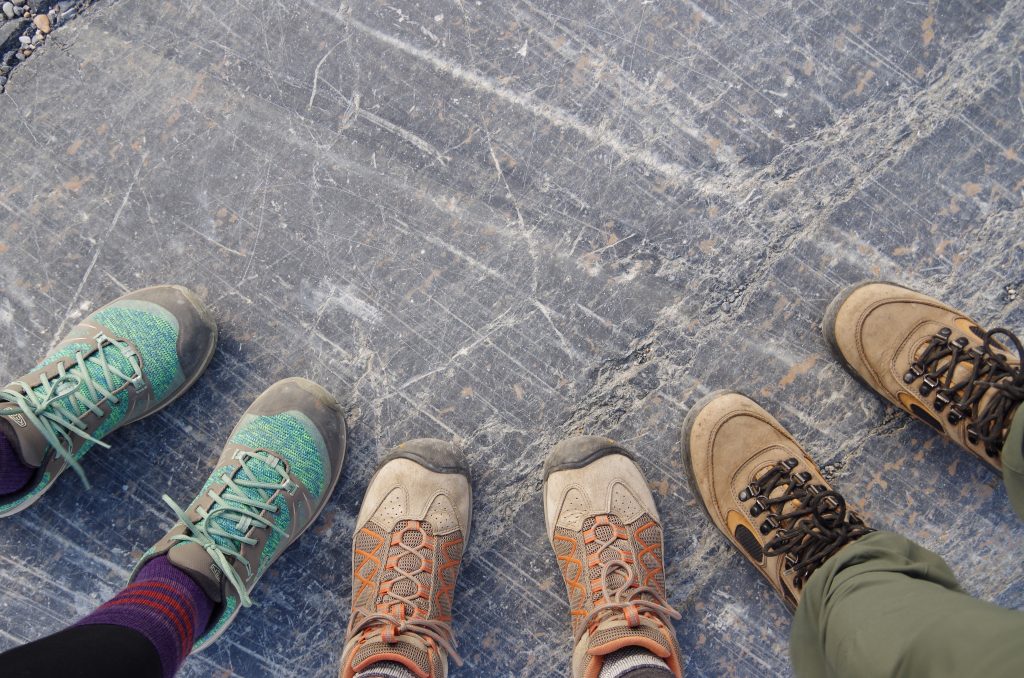 Slip-on Loafers
Slip-on loafers are incredibly versatile, and they eliminate the need to mess with shoelaces entirely, making them great shoes for traveling. If you opt for a leather pair with decent tread, slip-on loafers can also easily transition from day to night. They are suitable with casual and dressy outfits, making them a great choice if you will be doing some light strolling but also need the ability to dress semi-formally (say, for a nice dinner out) and don't want to have to bring a separate dress pair of shoes.
What to Look for to Find Your Best Shoes for Traveling
Everyone's feet are a bit different. Some people need more arch support than others; certain people have bigger trouble when it comes to keeping their feet warm or cool. Finding shoes that meet your needs is a must, especially if you are going to spend a lot of time on your feet while you travel. While no single pair of shoes is perfect for everyone, all travelers should consider some key points before they buy.
First and foremost, if you are going to spend a lot of time on your feet, quality matters. Cheap shoes may be budget-friendly, but they won't provide you with the proper amount of support. Additionally, some low-cost shoes can tear up quickly, and you wouldn't want them to start falling apart at an inconvenient time.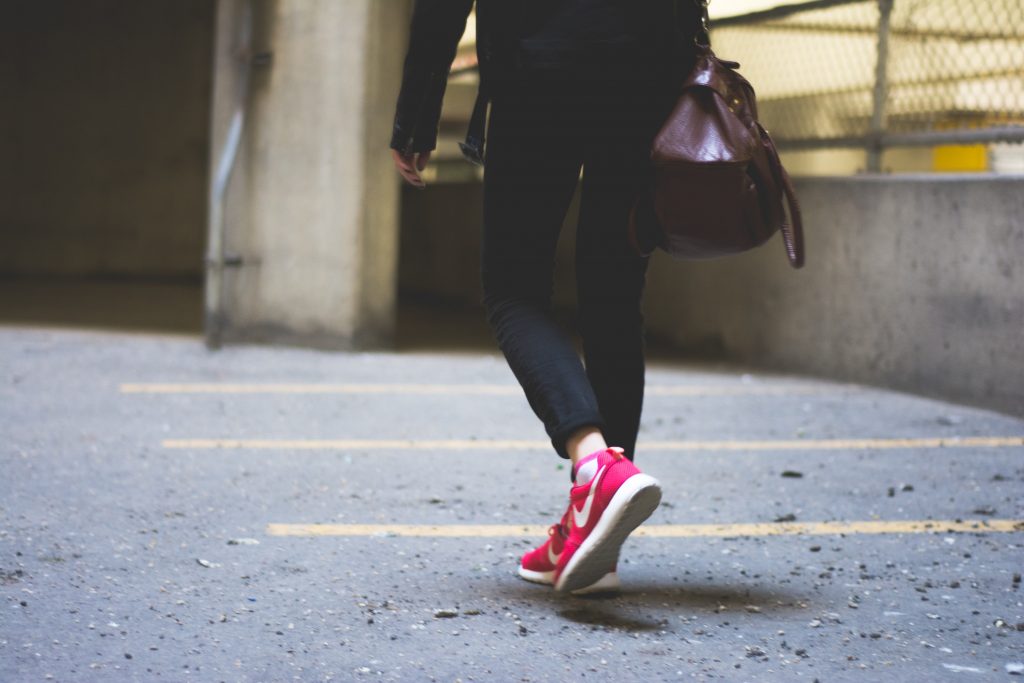 Second, you need to focus on fit. This includes everything from the overall size and arch supports. Poorly fitting shoes won't be your friend on your trip, so don't settle for something that isn't a good fit. This is especially true since feet tend to swell after you've been walking for a while, and a pair that is a little tight when you try them on may be unbearable after an hour or two of strolling.
Finally, it's important to consider cushioning when you are looking for the best shoes for traveling. Shoes with incredibly thin soles aren't going to help you tolerate the impact very well, particularly if you are walking on concrete (sidewalks) for long periods. While you don't necessarily need the thickest soles you can find, you still want to make sure that there is enough between your foot and the ground to keep you comfortable.
What are your favorite shoes for traveling?