Working at home is one of the new challenges we are facing and still trying to wrap our heads around. Though it is attractive, I mean, working at home in your sweatpants and spending more time with your family have pretty must sold the idea to all of us, working at home with a significant challenge represents another face to the challenge. When the works piles up and your phones constantly ring, you feel more like you're working in a call center and less in the comfort of your own home!
With the hustle and bustle of the working from home life taking over your home, it's hard for you and your loved one to stay productive. Here are our top tips to working that work-home balance!
Give Each Other Space
We know you probably don't live in a mansion, but you both need to find separate spaces to work in. If you're both working from the couch, you're bound to drive each other crazy and distract each other. Make sure you have a table and chair to work at if you haven't got an office, for extra comfort and a more professional posture – this will motivate you both to knuckle down to work and start ticking off that to-do list!
If your partner isn't working from home, but just so happens to be home, still apply this tip – distance yourself and work from a different part of the home. Nothing is more distracting than them playing games, calling their friends or even cleaning whilst you're in the middle of a Zoom call. Create your own separate work space no matter what the deal is – you'll feel ready to face the day in a motivating space!
You can create an ideal working space for both of you depending on your needs. You may prefer to work in natural light, especially for those Zoom calls! Your partner may prefer artificial lighting, or may not need to be on camera, and therefore can work in a cozy corner of your home. Perhaps you both need the kitchen for an important meeting? Sorting this out from the start will avoid any awkward crossovers throughout your working from home experience!
Choose Background Music
This is the fun part – if you both love working to music, create a playlist together that you both love and that will motivate you all through the day. Great music will put you in a wonderful mood, and some tracks could even remind you of good times with your special someone. Have fun with it and add all your favorite tunes!
Make It Fair
Create a fair routine for both of you, organize a structure throughout your day with who jumps into the shower first, who makes breakfast, and who needs to get up the earliest. Don't forget that your significant other has to work too, so finding a balance so that you both can get things done is so important! No one's job is less important than the other!
Break Time
Though you should work in separate areas, take your breaks together to bag some extra time together. Whether it's grabbing lunch together, or trying a quick meditation video on Instagram, there's a few fun activities that you can still try on your breaks. Or, you can just have a quick rest on the couch with a refreshing drink before heading back to your new office!
Lunch For 2
Take the pressure off one another and take turns to make lunches for each other. You will feel so relaxed walking into the kitchen to see they have made your favorite dish – tomorrow it will be your turn! It will not only help your significant other, but cooking is a romantic thing that will bring the two of you closer. It will also help you brush up on your cooking skills instead of reaching for the cookie jar!
Switch Off
One of the draw-backs from working from home is not be able to switch off. It's 8pm and your special someone is still furiously typing away, with a mountain of work left before them. Use this opportunity whilst you are both working from home to help each other switch off from the work environment and relax. Working late isn't going to make you any more productive, and you are not going to thrive in your personal life should you guys keep on working until the early hours. Instead, cook dinner, watch your favorite show, read a book, whatever helps you goes unwind, use the evenings for just that!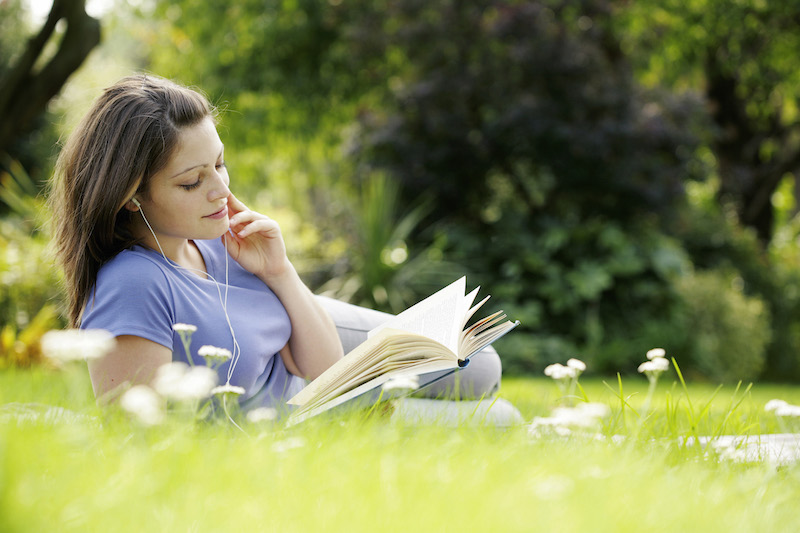 Express Yourself
Though couples working from home may face more arguments, now's a better time than any to improve your communication skills and reinforce your relationship. Creating structure, saying what you need, saying what you have to do, and creating a fair schedule for you both, will bring you closer together. Without all of this in place, tensions can run high – just listen to each other and remain respectful.
Take Time For Yourself
Though you love spending time with your special someone, it's important to take time out for yourself. You can enjoy your own company from time to time. Give yourself some TLC with a nice bubble bath, scented candles and a relaxing face mask. Treat yourself to a salon-quality hairstyle – treat yourself to sophisticated waves that will look perfect when you're back in the office, or experiment with an elegant halo braid. Whatever you need to do to relax and unwind on your own, don't be ashamed to ask for a bit of time alone – we can all do with it sometimes!
Go Outside
Whether it's on the weekend, during your breaks or in the evenings, unwind and spend quality time together by exploring the great outdoors. Walk around your local park, your neighborhood or if you can, discover the greenery around you with nearby forests. Switching off from the hustle and bustle of a busy street and your work life will help you eventually become more productive.
---
Author: Amra Markic
Amra Markic is a digital editor at All Things Hair who is always plugged into what's happening across the beauty and social landscapes. Lover of all things food, Instagram and classic Disney films.
---